Andrea Groenewald, Founder

Andrea Groenewald, has been working collaboratively with individuals and groups for twenty years, providing necessary tools for them to 'Unleash their potential,' both personally and professionally. Andrea's passion is to help organizations become more successful by focusing on their number one resource, people. Combining her skills as a Corporate Trainer, Coach and Family Therapist allows her to evaluate a leader's strengths, as well as potential pitfalls. Helping people understand themselves and how they relate to others contributes to finding a career that suits their strengths, optimizes performance in their position and increases positive morale.

Andrea has developed and implemented a wide range of people strategies for companies and organizations in the private, public and not-for-profit space. These strategies help to address challenges of strategic hiring, absenteeism, presenteeism, employee retention, team conflicts and team performance.  As a sought after speaker, Andrea speaks on a wide variety of topics relating to leadership, individual and team performance, courageous conversations, mental health and wellness, all in an interactive setting.
Ian Whitfield
Ian Whitfield is an executive coach and communications specialist. His passion is to help people move forward in their lives, both personally and professionally. His ability to quickly discern the "real," or underlying issues, allows him to connect with his audience and produce great results. Most people are unsuccessful in their career not due to incompetence, but simply an inability to work well with others. Ian uses The Birkman Method® along with his coaching experience to help people increase their self awareness, as well as a deeper understanding and appreciation of others. This enables his clients to achieve greater self management leading to increased job satisfaction and performance. Ian is advance certified in The Birkman Method® and is a Certified Executive Coach through RoyalRoads University. He received an Administrative and Commercial Studies Degree from the University of Western Ontario. Calgary, Alberta is home where he loves to play tennis, enjoy great conversation and espresso.
Dr. Bruce Gordon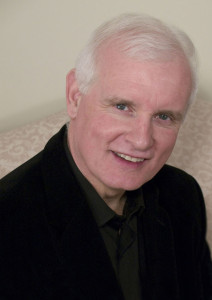 Dr. Bruce Gordon brings to any organization a wealth of experience and credibility. With a vast array of leadership and team building expertise, he has been a business owner and worked in various senior administrative levels in both the corporate and not-for-profit arenas. Equipped with a Professional Accounting Designation, Masters of Business Administration and an Honorary Doctorate of Education, some of Bruce's accomplishments include: the Presidency of Tyndale College and Seminary, Toronto, Canada; Presidency of Focus on the Family, Vancouver, Canada; Adjunct Faculty for the Department of Business at Trinity Western University; Senior Advisor to the President of Power to Change, Vancouver, Canada; and Senior Advisor to Dr. Roger Birkman at Birkman International in Houston, TX. Bruce and Denise established Mentor Matrix Services Inc. in 2001 with the mission, "To assist organizations in managing development and growth through maximizing the effectiveness of people and resources, thus achieving their mission/vision." As an author, consultant and trainer with Birkman International Inc., Houston, TX, he is also an Associate with Triaxia Partners Inc., Atlanta, GA, Profiles International Inc., TX and an Executive Coach to various sectors, both Corporate and Not-for-Profit. Residing in Vancouver, British Columbia, Bruce is one of the most sought after speakers and trainers in the field of leadership development and team building today.
Andrea Whitfield
There are people we connect with immediately and others who drive us crazy. In the workplace, our ability to get along with others often determines our success and how fast we progress in our career. Andrea has been a people-watcher since she was a child. She has grown this passion for watching people into a passion to help them. "With 20 years experience in the areas of people development, non-profit management, and small business, I have a unique ability to understand how people in different areas in an organization interact…positively and negatively! More importantly I help people overcome relational roadblocks to become higher performers and contributors to a teams success. As an advance certified Birkman consultant I use objective data to help people understand and manage themselves and then others. I have worked with a variety of leaders and teams from varied industries including technology, finance, property management, engineering, manufacturing and the non-profit sector."